VT Meat Center
Our walk-in retail store is now open on Friday's from 2-5:30pm. However, due to the Covid-19 Pandemic, we are practicing social distancing and only allowing 3 customers in the retail store at a time. Additionally, we are requiring all customers to wear face coverings per Virginia Tech guidelines.  Currently, we are not offering online ordering, custom orders, or pre-orders.  Please follow us on  Facebook (VT Meat Science Center) to stay up to date on the latest news and  product availability.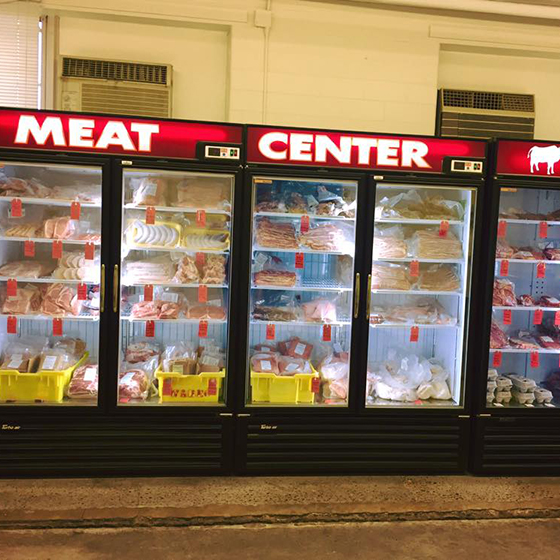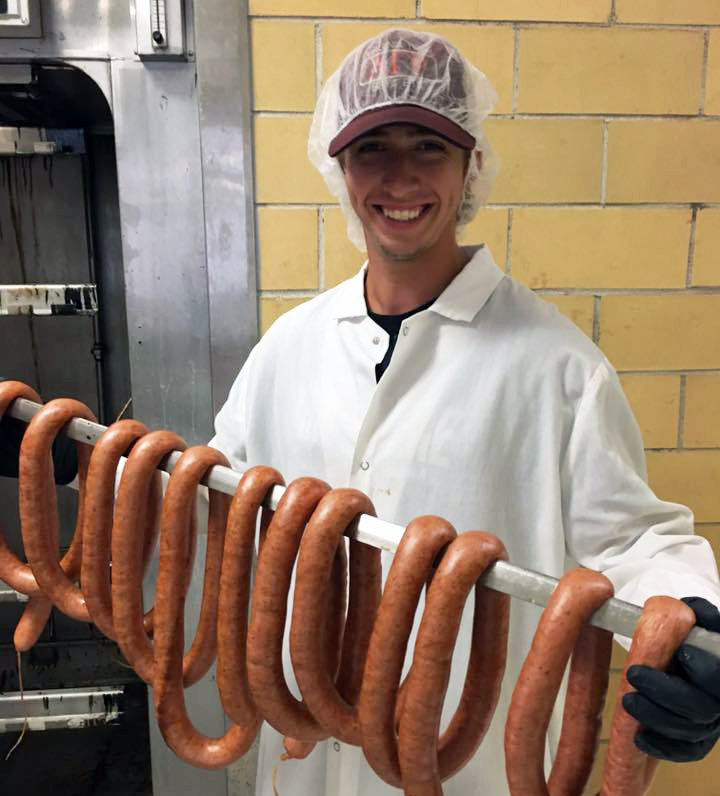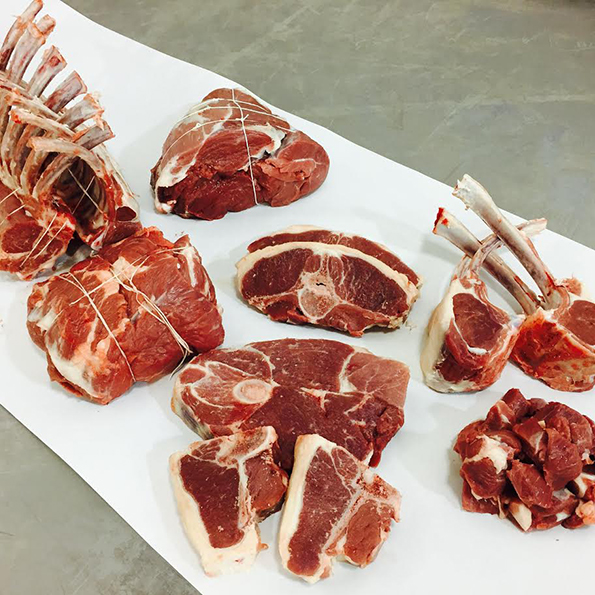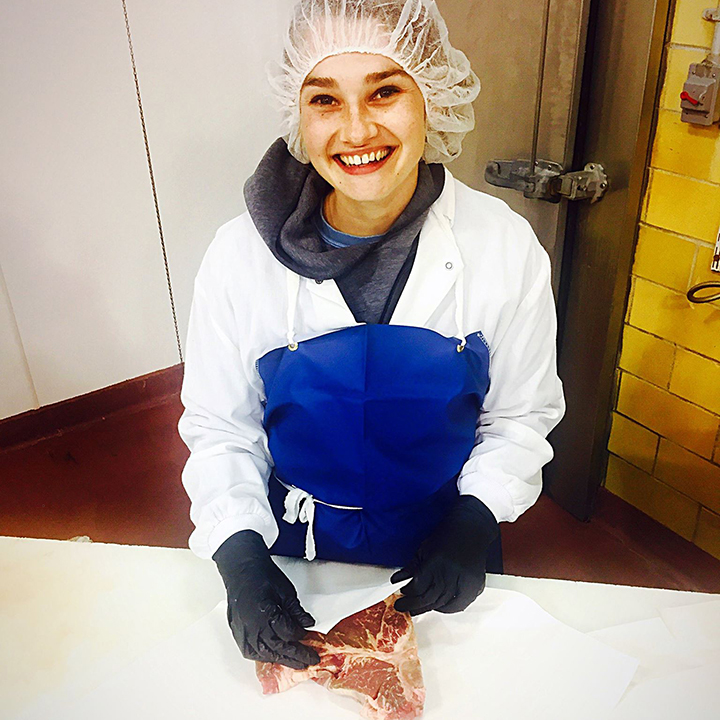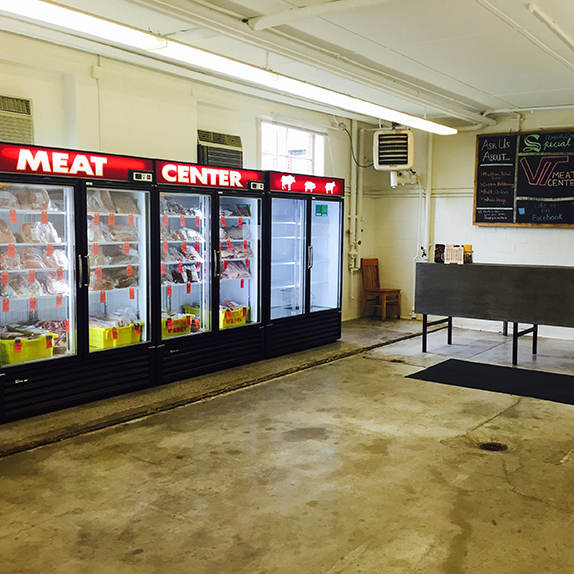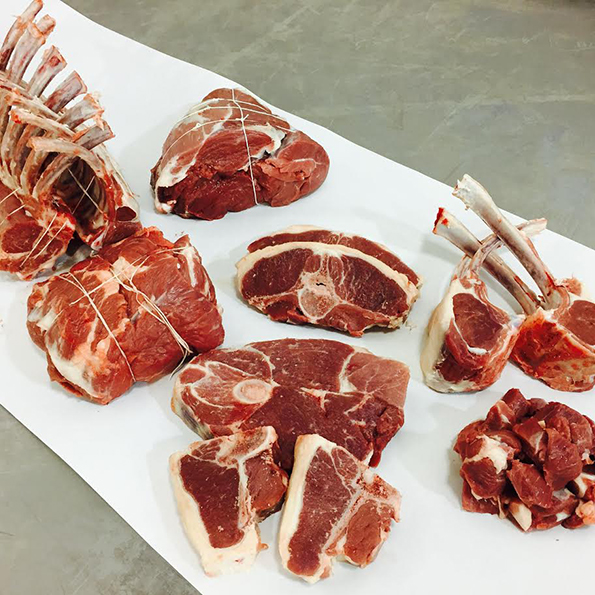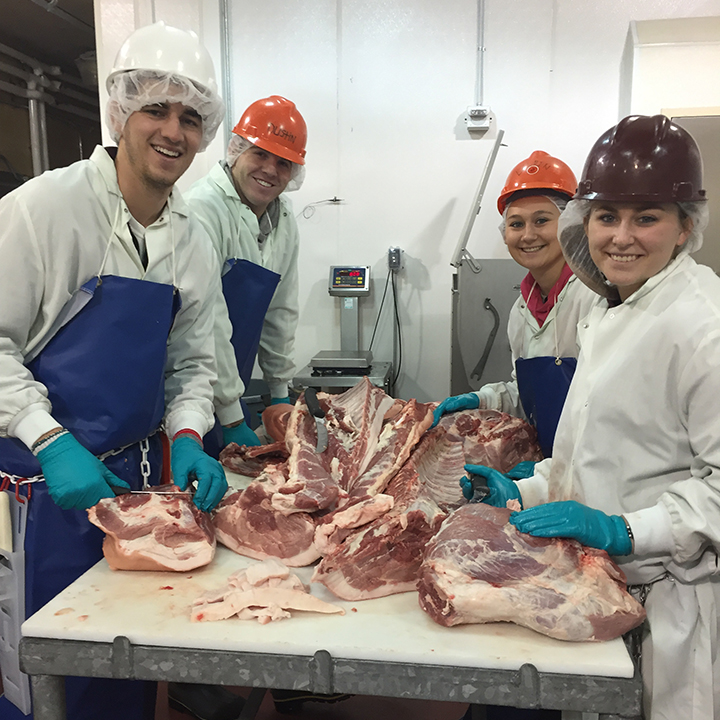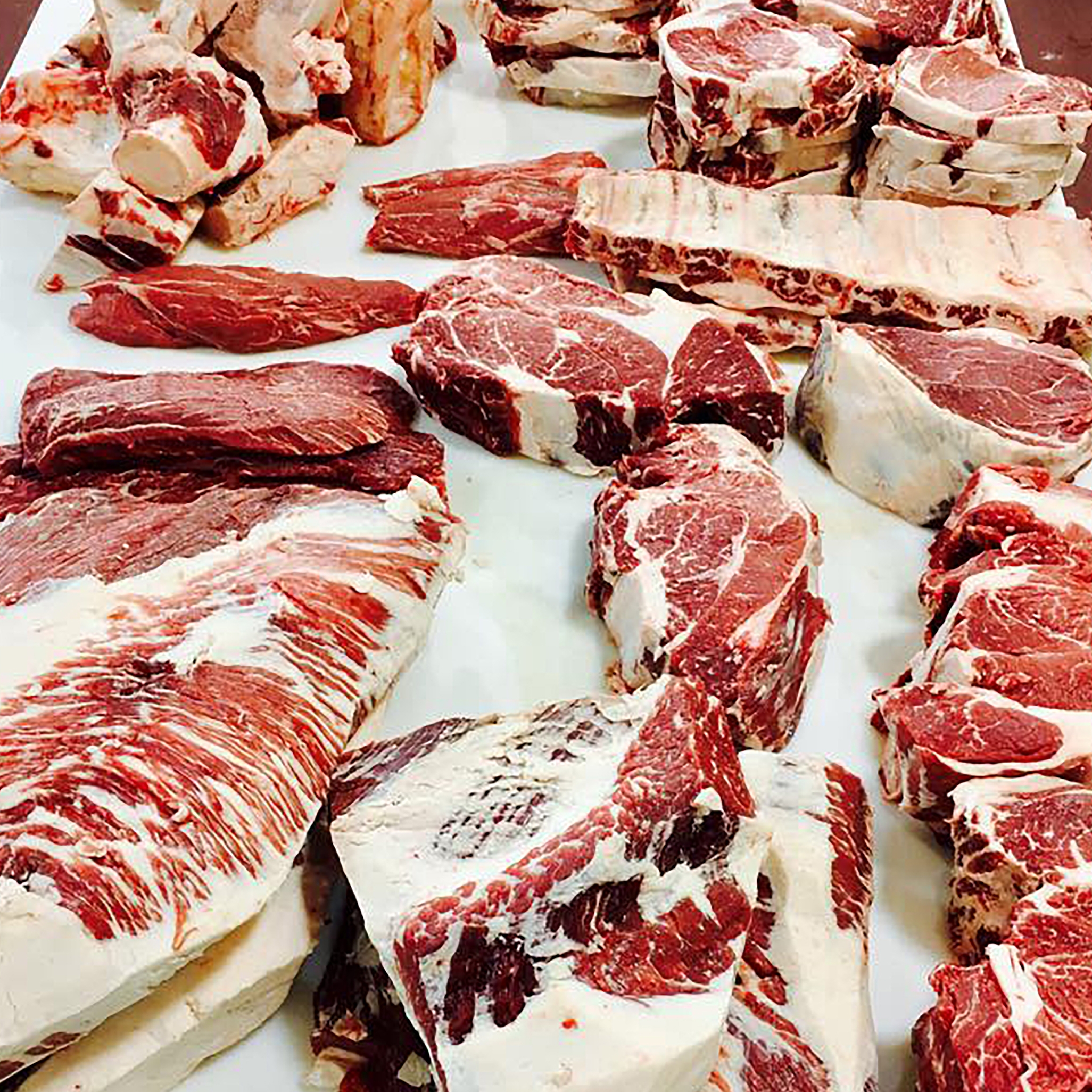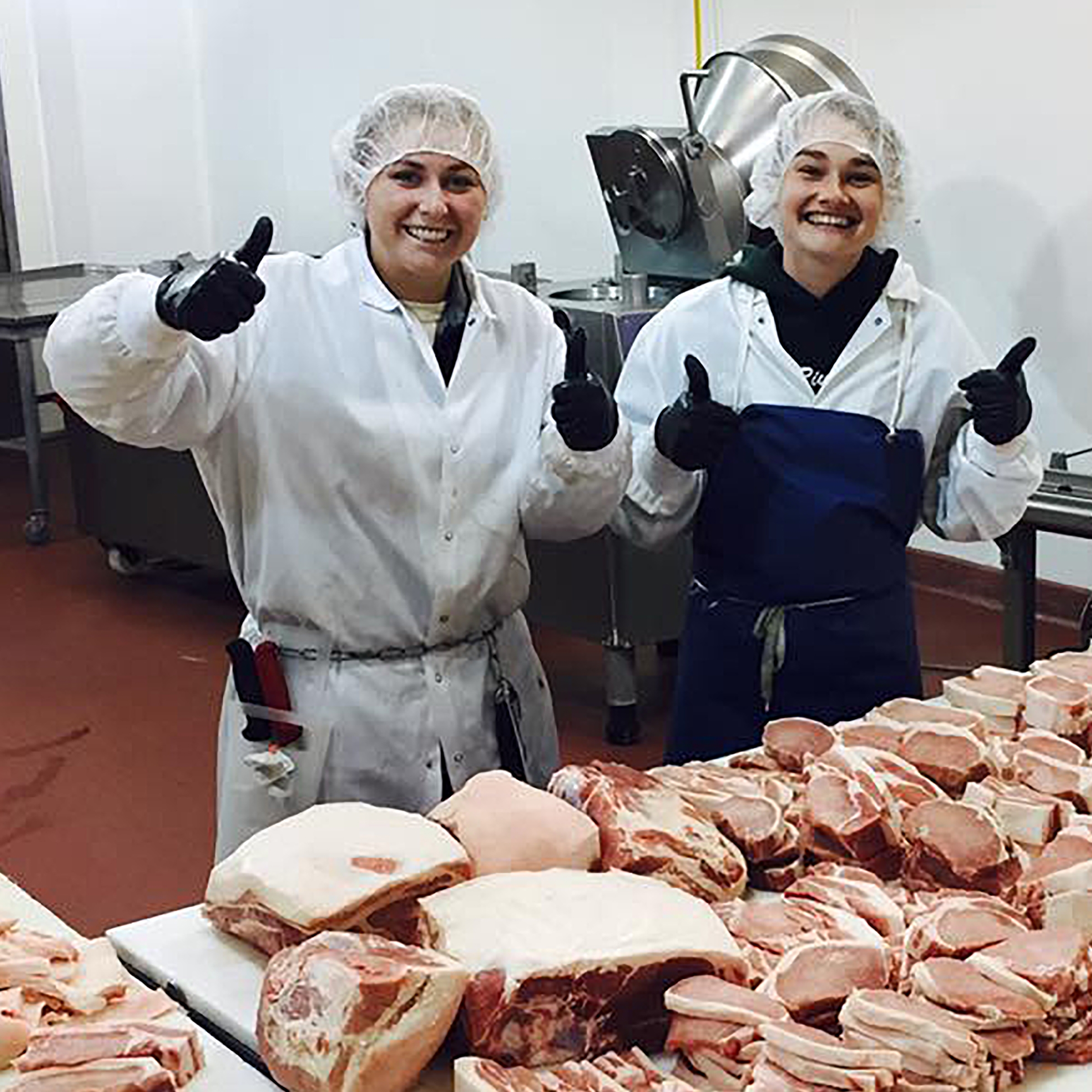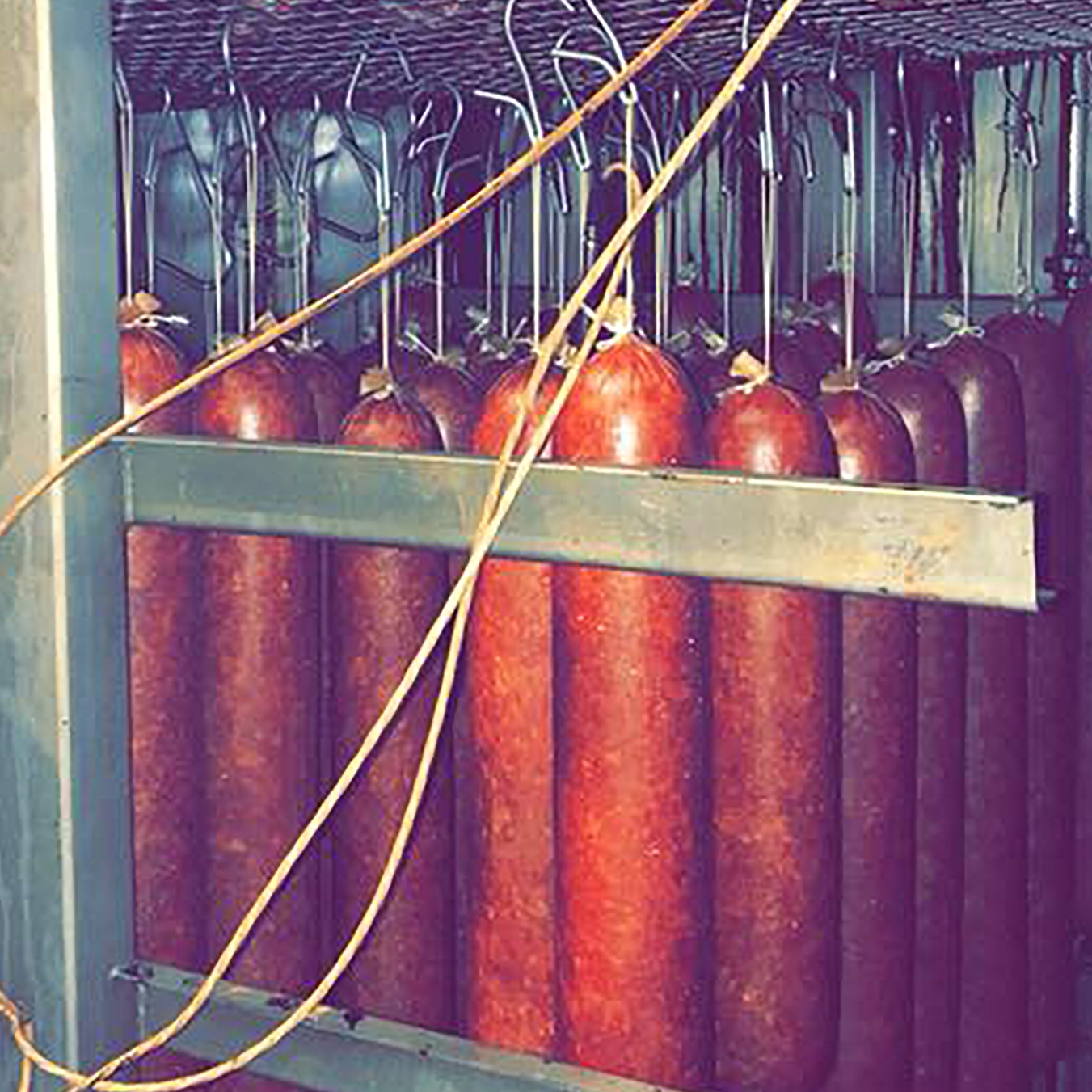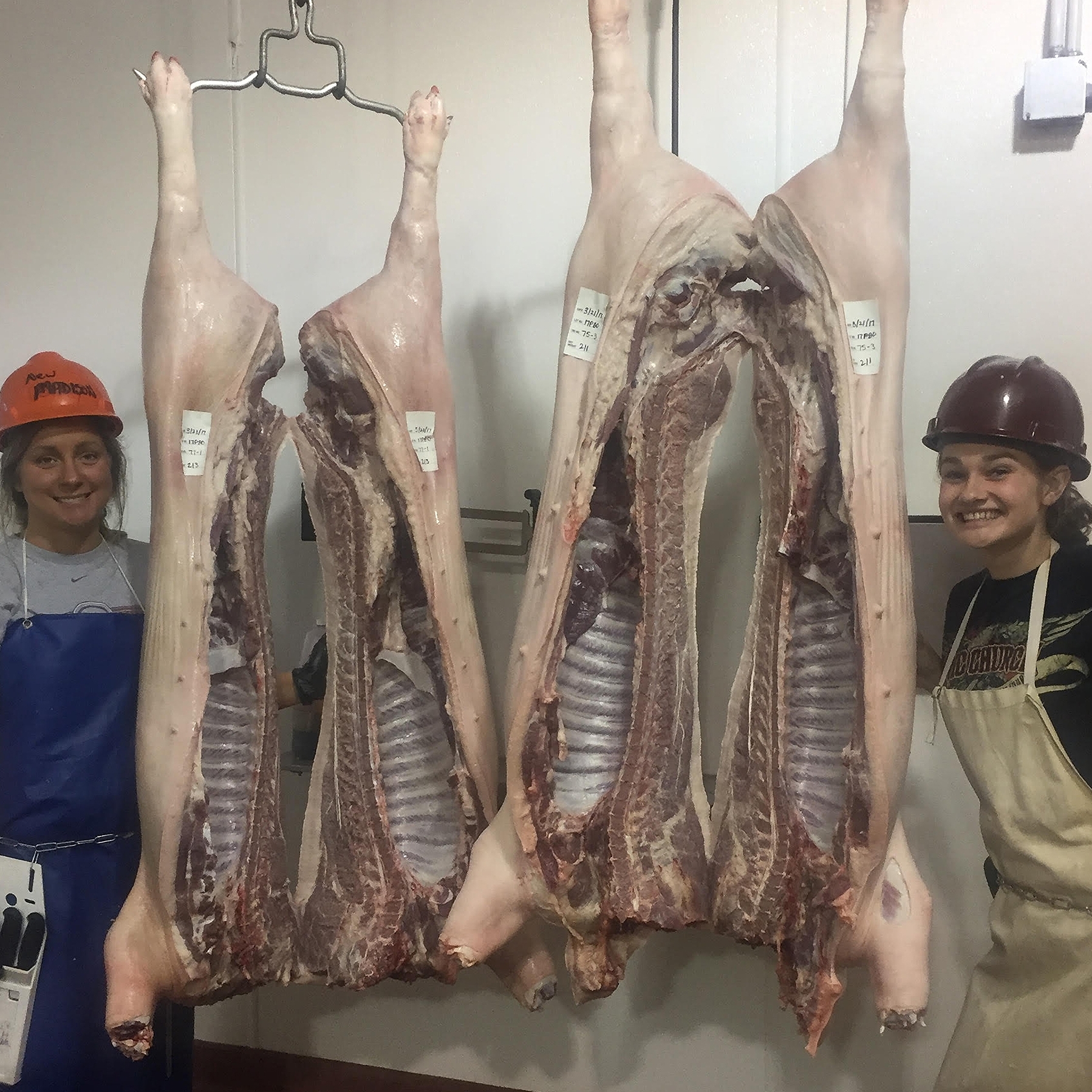 The Virginia Tech Meat Center strives to support the Department of Animal and Poultry Sciences, the University, and the Commonwealth of Virginia by facilitating teaching, research, and extension. Through practical hands on instruction, service learning, continuous research and outreach events, the Virginia Tech Meat Center promotes a safe and educational environment for all. 
While the VT Meat Center is a hub for teaching and research, it also operates as a fully functional, state inspected processing plant, offering a unique educational experience to student employees who participate in animal processing, fabrication, sanitation, and retail sales. Due to the nature of this program, we are able to produce high quality meat.  
In an effort to serve our overall mission and act as a better steward of resources, the VT Meat Center offers meat retail sales to the public.
Typically, the VT Meat Center retail store is open on Friday's from 2-5:30pm. Face covering required. 
Friday's 2:00pm-5:30pm. Face covering required.